Happy Birthday to us! Pattinsons celebrate 150 years in business!
To mark its 150th anniversary, Pattinson Scientific Services Ltd took its staff on a riverboat trip down the Tyne, as a thank you for all their hard work.
The Laboratory was closed early and all staff were instructed to eat, drink and be merry! This resulted in some scenes of over excess on the day and severe hangovers next morning but a great day was had by all!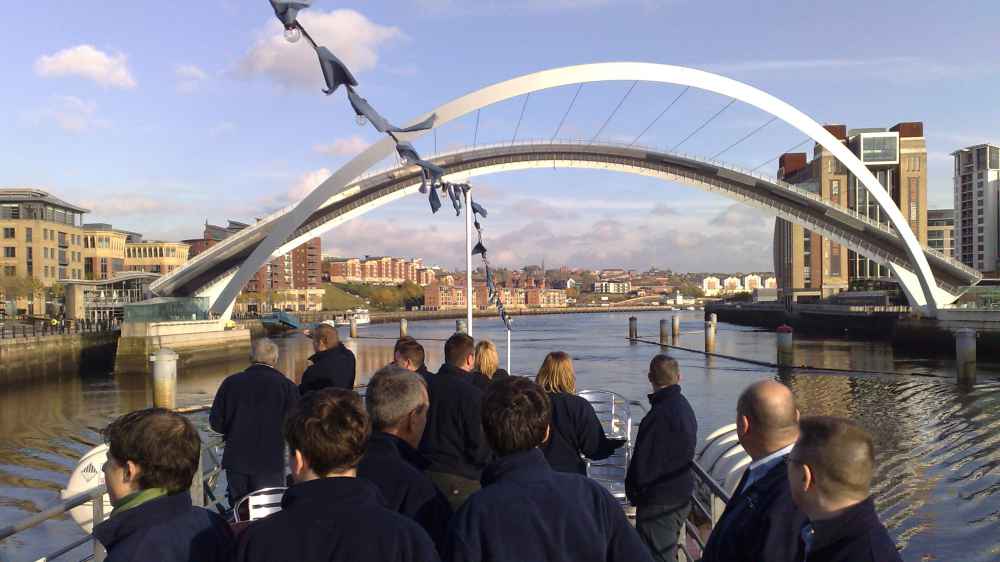 Even the Gateshead Millennium Bridge was opened for the event and the sun shone down on us!
Established in 1858 by John Pattinson in The Side, Newcastle, the firm concentrated on coal purity testing on the river Tyne and food analysis. Over the years it has moved on to provide all types of analytical testing to UKAS (United Kingdom Accreditation Service) standards in all types of chemistry including food, buildings, environmental, microbiology, water and asbestos, Now owned and managed by directors John Scown, Chris Gilliead and Karl Reid, Pattinson's also offers problem-solving services to industry, local authorities and individuals in building and environmental investigations, occupational health, health and safety and training.
To learn more about how we started, visit the recently added History pages in our 'Profile' section.